Le Bar de l'oubli welcomes you for breakfast, lunch, cocktails and more...
Enjoy your Journey !
Depuis 1981, le bar de l'oubli vous accueille en plein coeur de Saint Barthélémy sur le port de Gustavia. Nous vous proposons des petits déjeuners, des jus de fruits pressés minutes, du snacking et le soir, des cocktails et tapas.
Une ambiance familiale que veulent les patrons depuis l'origine, en fait un lieu unique sur l'île. Venez découvrir une vrai ambiance Caribbean et oubliez le reste ....
Location
3, Rue de la France
Gustavia
SAINT BARTHELEMY FWI
CALL US
+590 590 27 7006
Hours
Monday-to-Sunday
07AM TO 11 PM
-------------
OPEN ON SUNDAY !
DOGs WELCOME
"Bring The Whole Family"
NO CREDIT CARD
€

2
Croissant / Chocolate croissant
€

5.5
Croissant ham and cheese
€

4
Tartines strawberry, honey, peach, nutella
€

8
Tartines ham and cheese
€

7
Pancakes Nutella or banana
€

8
Pancakes Nutella and banana
€

6
Fruits Salad + cereals
€

7.5
Fruits Salad + cereals & yogurt
€

1
Extra
Ham, cheese, tomatoes, onions, red pepper
€

14
Greek Salad
Tomatoes, Cucumber, Onions, Olives, Feta
€

15
Italian Salad
Mozzarella, Tomatos, Basil & "Cascina Blasi" Olive Oil
€

16
Goat Cheese Salad
Tomatoes, Corn, Radish, Cucumber, Carrot, Onions confit, Olives, Beetroot, Hot goat cheese
€

16
Niçoise Salad
Tomatoes, Onions, Carrot, Cucumber, Eggs, Olives, Tuna, Anchovies
€

8
Classic Panini
Ham tomatoes, mozza, ham
€

8
Tuna Panini
Tuna tomatoes, mozza, tuna
€

8
Chicken Panini
Chicken tomatoes, mozza, chicken
€

8
Steak Panini
Steak tomatoes, mozza, steak, onions
€

8
Cheese Panini
Cheese mozza, goat cheese, gruyère, honey,tomatoes
€

14
Club sandwich, frites
Chicken, bacon, cheese, eggs, salad, tomatoes
€

13
Croque monsieur
Bred with ham, cheese & Side Salad
€

15
Croque madame,
Bred with ham, cheese, eggs & Side Salad
€

16
Chicken wings & Fries
€

14
Burger
Cheese Burger 100% Black angus, cheese, salad,tomatoes,onions, pickels
€

16
OUBLI SPICY BURGER
100% Black angus, Homemade Chorizo& Sobresada Spicy Sauce, salad, tomatoes, onions, pickels
€

16
FRESH MAHI BURGER
(uppon arrival) Fresh Mahi, salad, tomatoes, onions, pickels
€

1
American Cheddar provolone
€

1.5
Homemade Onions chipotle
€

11.5
Dame Blanche
3 scoops vanilla, coulis choco, Chantilly
€

11.5
Chocolat Liégois
2 scoops choco,1 scoop vanilla,coulis choco, chantilly
€

14
Banana Split
banana, 1 scoop vanilla, 1 scoop choco,1 scoop strawberry, coulis choco, chantilly
€

14
Iceberg
2 scoops mint, 1 scoop choco, get 27, chantilly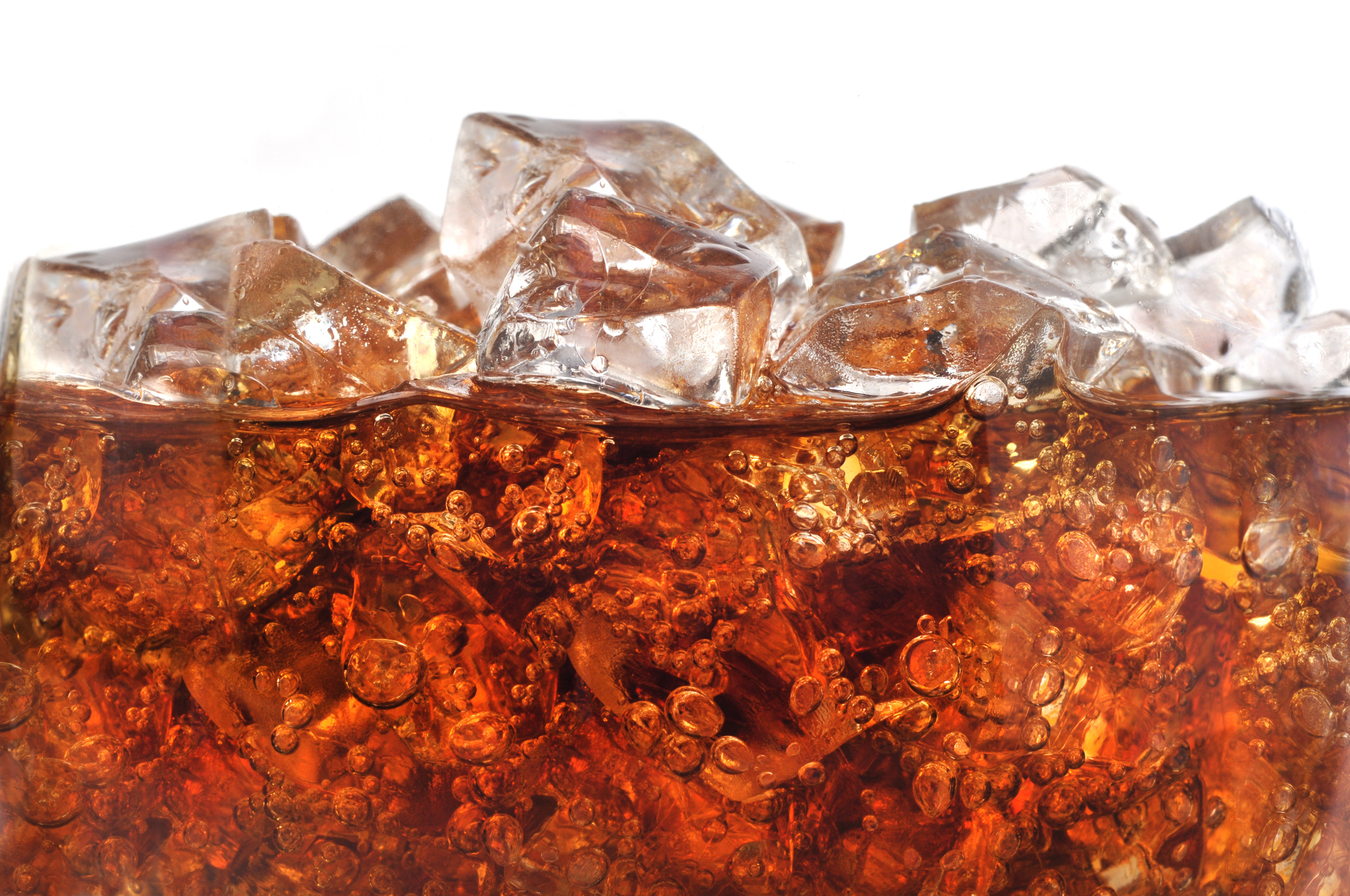 MINERALS WATERS 20cl/75cl
Draught Beers (25cL /50cL)
€

5 /

€

10$
Britt Blanche
From Breiz
€

5 /

€

10$
Dreamwell Bio
From Breiz
€

5 /

€

10$
St Erwan
From Breiz
€

5 /

€

10$
Redhead
From Breiz
€

12
Daïquiri
Mount Gay rum (5cl), fresh lime juice, sugar
€

11
Piña Colada
Mount Gay rum(5cl), coconut, pineapple
€

12
Maï Taï
Baccardi & Myer's rum(5cl), cointreau, fresh lime juice,pineapple, orgeat, sugar, angustura
€

13
Mojito
Havana Club Gold Especial 5years (5cl), fresh mint, sugar, lime,perrier
€

15
Royal Mojito
Havana (5cl), fresh mint, sugar, lime, champagne
€

10
Tequila Sunrise
Cuervo Gold Tequila (4cl), orange juice, grenadine
€

11
Tequila Threesome
Cuervo Gold Tequila (4cl), fresh lime juice, Sprite
€

12
Margarita
Cuervo Gold Tequila (4cl), Cointreau, fresh lime juice, sugar
€

11
Gin fizz
Gordon's Gin (5cl), fresh lime juice, sugar, soda
€

11
Bramble
Gordon's Gin (5cl), crème de mûre, fresh lime juice, sugar
€

11
Negroni
Gordon's Gin (5cl), Campari, Red Martini
€

12
Rasberry Collins
Gordon's Gin (5cl), Lime, Rasberry, Perrier
€

12
Cosmopolitan
Smirnoff vodka (5cl), Cointreau, fresh lime juice,cranberry
€

12
Porn Star
Smirnoff Vodka (5cl), Vanilla, Passion Fruit
€

12
Lemon Drop
Smirnoff Vodka (5cl), Lemon, Sugar
€

12
Expresso
Smirnoff Vodka (5cl), Kalhua, Expresso, Sugar
€

12
French Martini
Smirnoff Vodka (5cl), Chambord, Pineapple, Lemon Twist
€

13
Mint Julep
Maker's Mark Whisky (5cl), Angostura, Fresh Mint,Sugar
€

12
Maple Old Fashioned
Maker's Mark Whisky (5cl), Angostura,Maple Syrup
€

12
Manhattan Sweet
Maker's Mark Whisky (5cl), Red Martini, Angostura, Cherry Juice
€

12
Whisky Sour
Maker's Mark Whisky (5cl), Lemon, Sugar
€

14
King Robert
Maker's Mark whisky (5cl), St Germain, Martini dry,angustura
€

11
Planteur's Punch
Mount Gay rum (5cl), orange, pineapple, guava,
€

12
splash grenadine
Pastinaca Cuervo Gold Tequila (5cl), St Germain, grapefruit, fresh lime juice
€

12
Kamikaze Smirnoff
Vodka (5cl), Cointreau, fresh lime juice, sugar
€

10
Seabreeze Smirnoff
Vodka (5cl), grapefruit, cranberry
€

10
Baybreeze
Smirnoff Vodka (5cl), pineapple, cranberry
€

10
Pink Panther
Malibu (5cl), pineapple and strawberry
€

12
Acaï Caïpiriña
Leblon CachaçaCedilla Liquor (5cl), Fresh lime, sugar
€

10
Americano Campari
red Martini (5cl), soda
€

11
Red Hot Cinnamon Fireball
Cinnamon Whisky (5cl), Ginger Ale, Grenadine
€

15
Bellini
peach, champagne
€

15
Mimosa
fresh orange, champagne
€

15
Nomayo Gin or Vodka
St Germain, Aperol, fresh lemon juice, champagne
€

15
Oubli's Cocktail
vodka, strawberry, orange, champagne
€

15
Rosette
Prosecco, St Germain, Aperol, fresh lemon juice, soda
€

15
Rossini
strawberry, champagne
€

8
Aperol Spritzer
Aperol, white wine, soda
€

12
Royal Spritzer
Aperol, Prosecco, lemon twist
€

8
Spritzer
Aperol, Prosecco, soda
€

8
Tinto de verano
Red Wine, Sprite
€

8
Amaretto Disaronno
5cl
€

10
Calvados Pays d'Ange Busne
5cl
€

10
Armagnac Marquis de Montesquieu VSOP
5cl
€

10
Cognac Rémy Martin VSOP
5cl
€

10
Absinthe Parisienne la fée 68°
5cl
€

5.5
RUSSIAN STANDARD RUSSIA
St Petersbourg
€

5
REIMONENQ BLANC
Guadeloupe
€

5
MOUNT GAY ECLIPSE
Barbados
€

5.5
REIMONENQ VIEUX 3 Years
Guadeloupe
€

5.5
CAPTAIN MORGAN'S USA
Virgin Islands
€

6
BACARDI BLANC
Porto Rico
€

6
BRUGAL XV
Dominican Republic
€

6
KRACKEN BLACK SPICED
Trinidad and Tobago
€

6
ELEMENT 8 PLATINIUM
Saint Lucia
€

6.5
MOUNT GAY BLACK BARREL
Barbados
€

7
NEISSON RSV
Martinique
€

7
HAVANA CLUB ANEJO ESPECIAL 5 ANOS
Cuba
€

8
ANGOSTURA 1919 8 Years
Trinidad and Tobago
€

8
CHAIRMAN'S RESERVAE FORGOTTEN CASK
St Lucia
€

8.5
DIPLOMATICO RESERVA
Venezuela
€

8.5
APPLETON 12 Years
Jamaica
€

8.5
BARBANCOURT RESERVE 15 Years
Haïti
€

12
ANGOSTURA 1824 12 Years
Trinidad and Tobago
€

14.5
RON ZACAPA CENTENARIO 23 Years
Guatemala
€

19
BRUGAL SIGLO DE ORO
Dominican Republic
€

39
PYRAT CASC 23
Anguilla
€

6
JOSE CUERVO GOLD
Mexico
€

7
PATRON XO INCENDIO
Mexico
€

10
DON JULIO ANEJO
Mexico
€

14
PATRON REPOSADO
Mexico
€

23
DON JULIO 1942
Mexico
€

39
PATRON GRAND PLATINIUM
Mexico
€

5.5
GORDON'S Great
Britain - London
€

6
BOMBAY SAPHIRE
Great Britain - London
€

8
TANQUERAY NO.10
Scotland
€

8
PLYMOUTH
Great-Britain Plymouth
€

9
THE BOTANNIST
Great Britain - London
€

12
OXLEY
Great Britain - London
€

21
MONKEY 47
Germany - Black Forest
€

5.5
CANADIEN CLUB 6 Years
Canada
€

6
J.WALKER Red Label
Scotland
€

6
SOUTHERN CONFORT
New Orleans
€

7
JACK DANIELS
Tennessee
€

7
JIM BEAM BLACK 6 Years Old
Kentucky
€

8
JACK DANIELS BLACK
Tennessee
€

9
GLENLIVET 12Years
Scotland
€

9
J.WALKER Black Label
Scotland
€

9
CRAGGAN MORE 12 Years Old
Ireland
€

9
L&G WOODFORD Reserve
Scotland
€

9
TALISKER 10 Years
Scotland
€

12
CAOL ILA 18 Years
Scotland
€

12
HIGHLAND PARK 12 Years Old
Scotland
€

14
OBAN 14 Years
Scotland
€

14
GLENLIVET 18 Years
Scotland
€

15
BRUICHLADDICH CLASSIC LADIE USA
Kentucky
€

16
BUCHANANS 18 Years Old
Scotland
€

16
JEFFERSON'S Reserve USA
Kentucky
€

18
MACALLAN 12 Years Old
Scotland
€

21
YAMAZAKI Reserve
Japan
€

42
J.WALKER Blue Label
Scotland
€

14 /

€

90
Laurent Perrier Brut
€

19 /

€

140
Laurent Perrier Brut Rosé
€

115
Billecart Salmon Brut
€

120
Billecart Salmon Brut Rosé
€

290
Ruinart Blanc de Blanc
€

295
Möet & Chandon Dom Perignon
€

550
Armand de Brignac "As de Pique"
€

650
Billecart Salmon "le Clos St Hilaire"
€

6 /

€

30
Coteaux D'aix en provence
€

6 /

€

30
Côte de Provence
€

55
Minuty Cuvée or et prestige
TAG US WITH
#lebardeloubli